Stefan H. Hohnloser, M.D., F.A.C.C., F.E.S.C., F.H.R.S.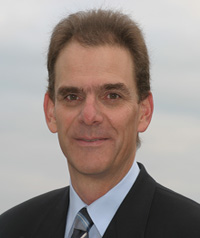 Dr. Hohnloser holds a position as professor of medicine and cardiology at theJ.W.GoetheUniversityinFrankfurt,Germany, where he is the head of the division of clinical electrophysiology. Following graduation from the Albert-Ludwig University School of Medicine in Freiburg, Germany, he received his specialist training at the same university and at the Harvard University, Brigham and Woman's hospital, Boston, USA.
His primary research interests focus on risk stratification for and prevention of sudden cardiac death, and pharmacological, antithrombotic, and interventional therapies of atrial fibrillation. Dr. Hohnloser has served as principal investigator or member of the steering committee of many international large randomized clinical trials related to contemporary issues in clinical arrhythmology (i.e. the PIAF -, DINAMIT -, OPTIC -, SHIELD-, ACTIVE-, AF-CHF-, RELY-, ATHENA-, RAFT-, AVERROES-, ARISTOTLE-, ASSERT-trial among others). He has coauthored over 350 publications in peer-reviewed journals, 450 abstracts and 50 book chapters. Dr. Hohnloser has served on several committees of the European Society of Cardiology and the Heart Rhythm Society.