J. T. Barbey, MD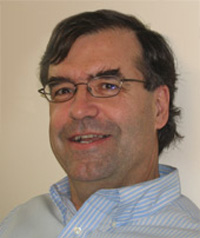 Jean T. Barbey, MD, is Medical Director of the Core Cardiology Laboratory at Social and Scientific Systems in Rockville, Maryland. Dr. Barbey is the Core Lab's scientific and medical expert for non-invasive cardiac research monitoring. Dr. Barbey assists clients with the design of clinical development programs and protocols, as well as with the analysis of trial results and report writing.
Dr. Barbey trained at the University of Geneva, Switzerland, Saint Vincent Hospital in Worcester Massachusetts and Vanderbilt University in Nashville, Tennessee. He is board-certified in medicine, cardiology, cardiac electrophysiology, and clinical pharmacology. He has held faculty appointments at Washington University in Saint Louis and Georgetown University in Washington DC.
In terms of clinical research, his main interests have been in the management of patients presenting with syncope and in the problem of the acquired long QT syndrome. He has conducted clinical research, published and presented several papers on QT related topics and has served as a consultant to the FDA as well as to the drug industry.